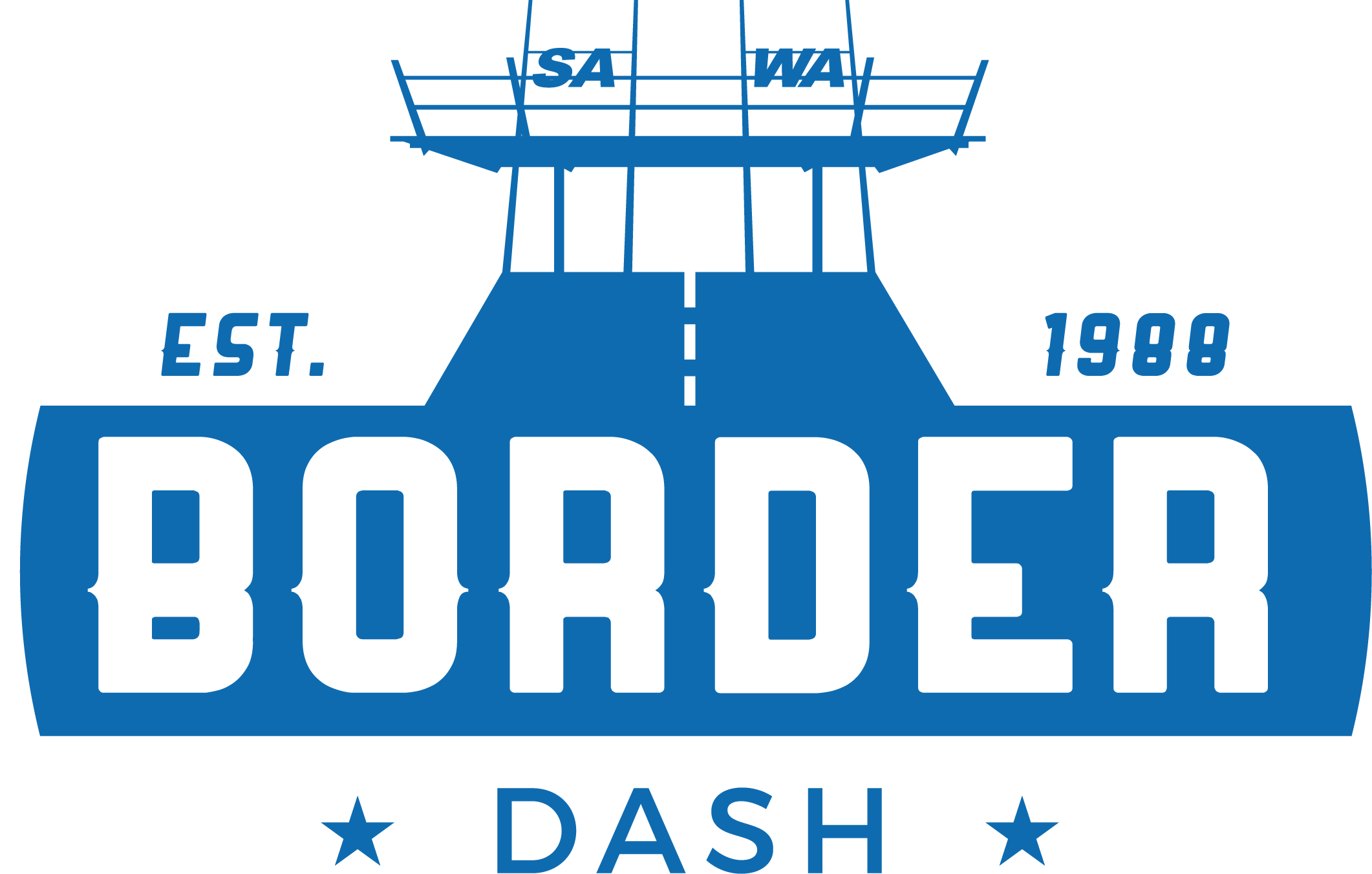 The team at Border Village Roadhouse are excited to host the 31st annual Border Dash this October and are aiming to raise more than $10,000 for the Royal Flying Doctor Service Central Operations and Silverchain nurses!
The Border Dash 2019 will take place on Saturday, 26 October, beginning at 8.00am at the Eucla Motel. From there, participants will dash 13 kilometres back across the Border to Border Village Roadhouse.
Entry to the Border Dash is $20, with medallions awarded to the 1st, 2nd and 3rd placeholders. Water is also provided throughout the race to keep our runners hydrated!
Upon arrival back at Border Village Roadhouse, a BBQ lunch prepared by our professional kitchen team is on offer.  As the evening approaches, members of the wider community will join us for the Border Dash Charity Auction.  
This year, we have been fortunate enough to receive some very special items for auction, donated by businesses from all over the country. All funds raised will be donated to the Royal Flying Doctor Service Central Operations, and Silverchain nurses.  In 2018, the Border Dash raised over $8,300 for these incredible organisations and this year, we are aiming to raise even more! 
Please join us for this special event, raising money for organisations who contribute so much to our remote community.
To register to run or walk the 13km Border Dash, click here. 
See you at the finish line!
Border Dash is proudly supported by: