A Brief History Of The Border Run & The Pudding
The Border Run is an annual event on the first weekend of August each year. Motorcycle riders from around Australia meet at Border Village, bring "The Pudding", and catch up for a good time with friends.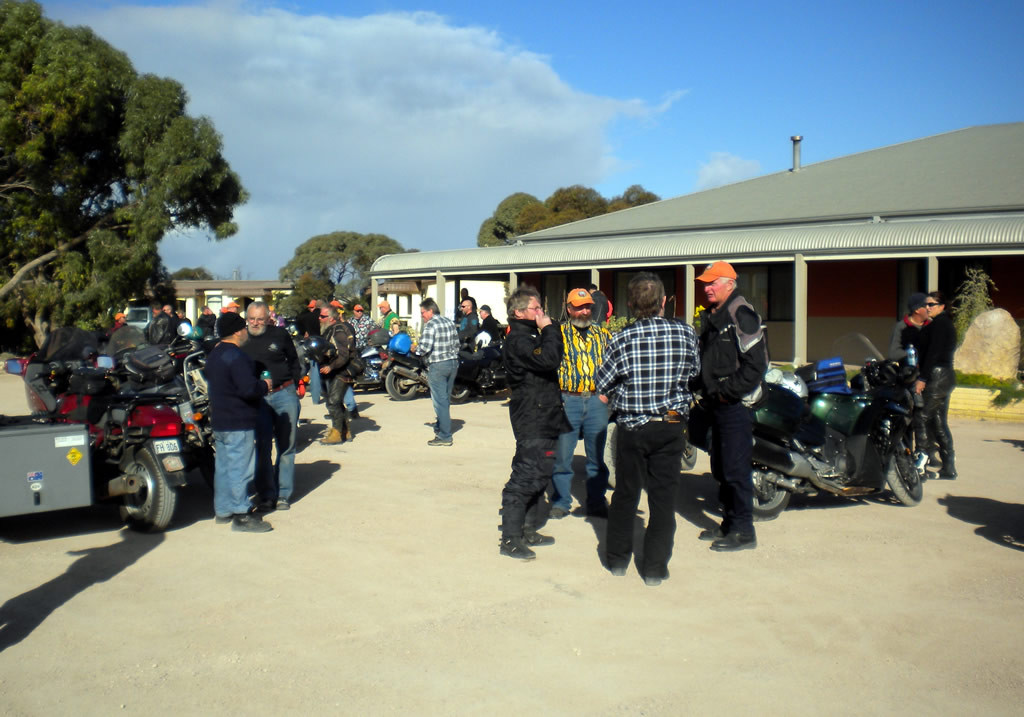 The History of Border stretches just over 40 years and it is an interesting story well worth the read.
In 1976, Bear and Eric both lived in Western Australia although Eric decided to move to better pastures in South Australia. Not long before Eric left WA dinner was organised at Bear's place and Eric showed up with a Big Sister self-saucing pudding for dessert. Unfortunately, after much liberation the pudding was forgotten, dinner was consumed and the weary friends parted company after making arrangements to catch up.
The following year, Bear and Eric decided that if they wanted to catch up and have a beer, they needed a place that was relatively close to both of them. As they lived in states that shared a border, perhaps the best place to catch-up would be the newly built pub at WA/SA border.Ad the venue was decided all that was needed was a date. After much discussion, it was decided that the first weekend in August would be an ideal time as it is not too hot and not a lot happens in August anyway.
Word soon spread among the faithful in WA and not only was this to be a catch-up for Bear and Eric, others decided to go along for the ride. So, on August 6/7th 1977 the first Border Run happened. Present at the first Border Run were: Bear, Eric and Sandra, Boomer, Goldie, Pat Henderson, Catherine, Joan, Murray, and John.
Prior to leaving Perth, Bear located the pudding and decided to take it out to the order and have it for dessert one night. Fortunately, the Pudding didn't get eaten and to this say it still travels Australia by motorcycle.
Since that first Border Run in 1977, a year has not gone by without the Border Run happening and some 350 people have attended from each state and territory in Australia.